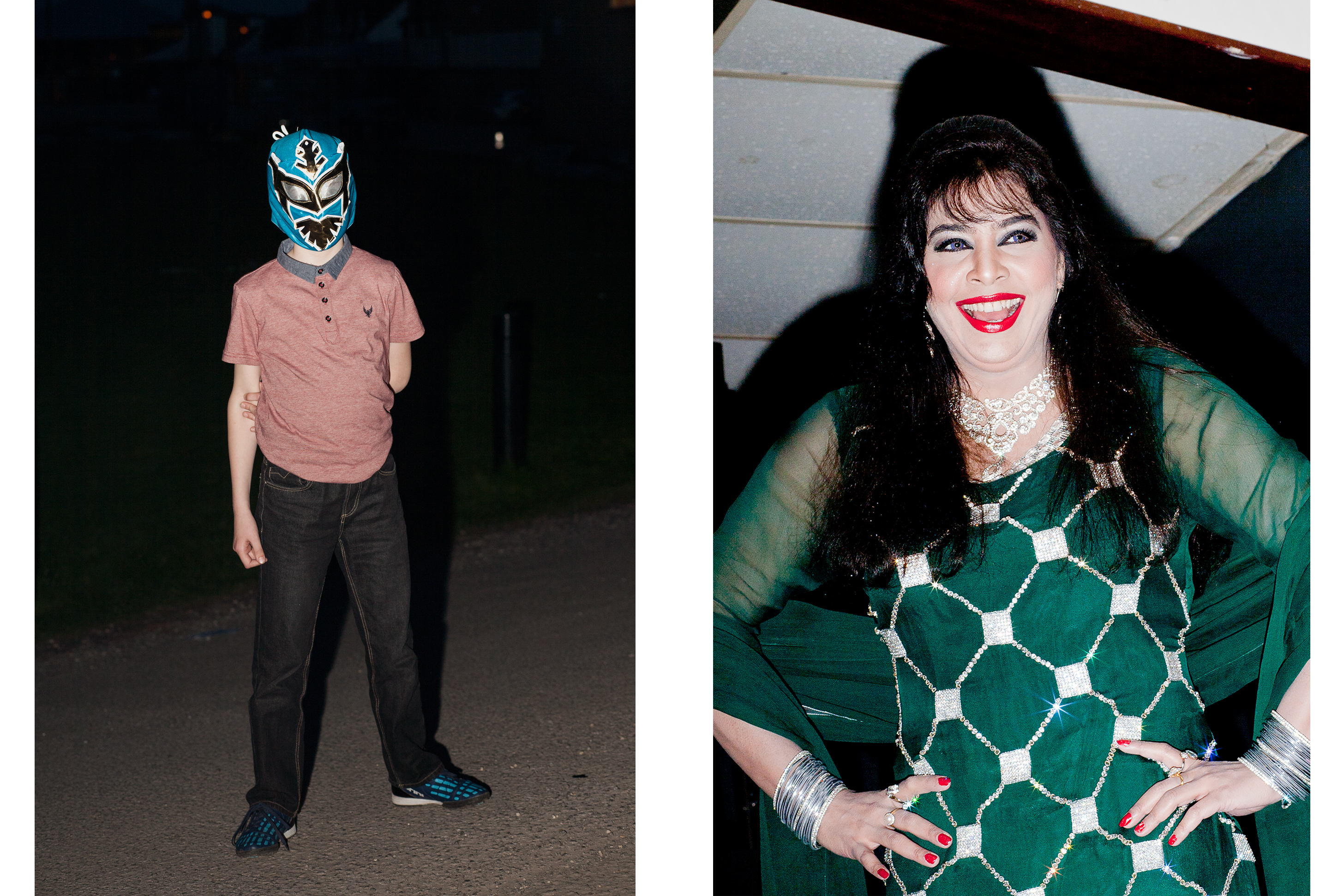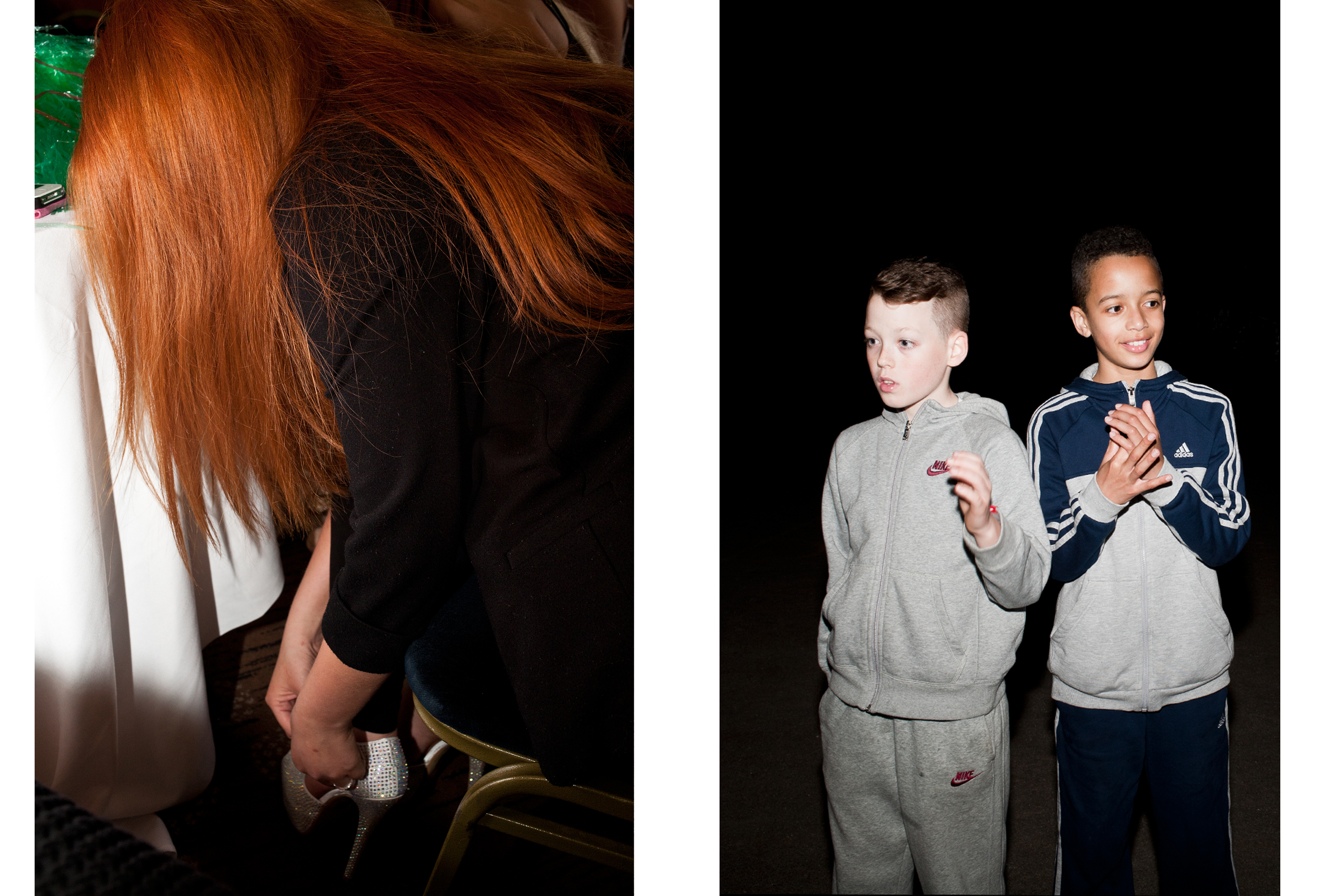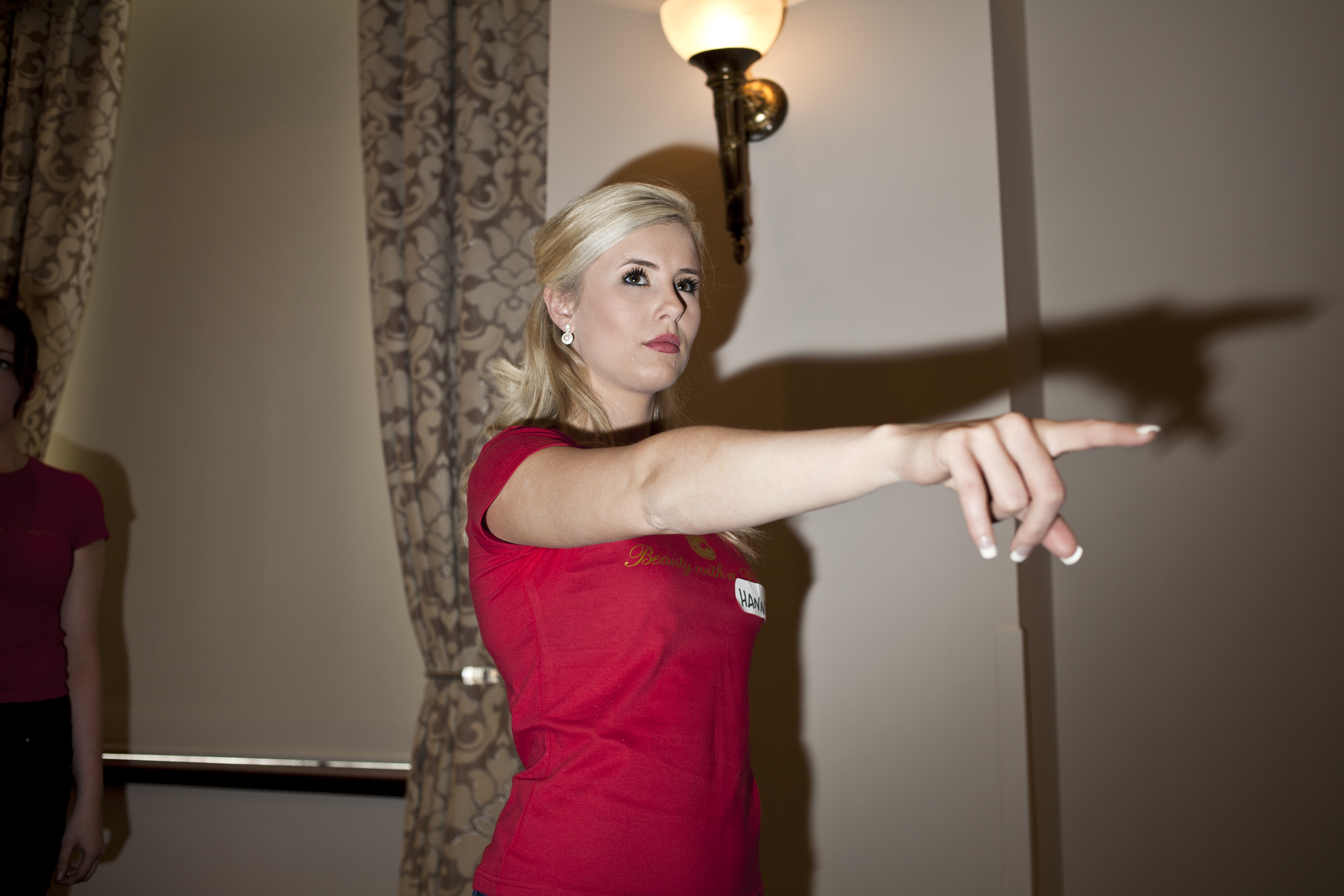 Life is great, without it you'd be dead
Port Talbot, Swansea, Newport. South Wales, UK , 2013-14.

Symptoms of our time are unique. Portraying the public space and its inhabitants, the contemporary rituals seem to reflect many aspects of our culture in its diversity and conflict. South Wales, once the cradle of the Industrial Revolution, faces today the challenges of a post-modern and post-industrial world.

Bordering England to the east, this is the most populated area of Wales. Being a major coal and steel exporter in the past with a subsequent booming economy, today deals with the consequences of transitioning from a production-based economic system to another based in services and finances. This process, which left many outside, started in the 1980s under Margaret Thatcher government. The dismantling of the coal mines and heavy industries, brought with it the foundations of a new economy. These changes, established after the turning point miners' strike defeat, severely affected the working classes, rising unemployment and leading to an impoverishment of broad sections of society.




Los síntomas de nuestro tiempo son únicos. Retratando el espacio público y sus habitantes, los rituales contemporáneos parecen reflejar simbólicamente aspectos de nuestra cultura en su diversidad y conflicto. El Sur de Gales fue la cuna de la Revolución Industrial y es así también una de las regiones a la vanguardia en experimentar los aspectos de un mundo postmoderno y post-industrial.

El sur de Gales es el área más poblada del suroeste de Reino Unido. En el pasado uno de los más importantes exportadores de carbón y acero del mundo, el sur de Gales contemporáneo lidia con las consecuencias de la transición de una economía productiva a otra basada en los servicios y las finanzas, proceso que comienza en los años 1980s con el gobierno de Margaret Thatcher que desmantela las minas de carbón e introduce las bases de una nueva economía. Estos cambios, establecidos tras la derrota de la huelga de los mineros del carbón, afectaron severamente a las clases trabajadoras, aumentando el desempleo y provocando el subsecuente empobrecimiento de amplios sectores de la sociedad.