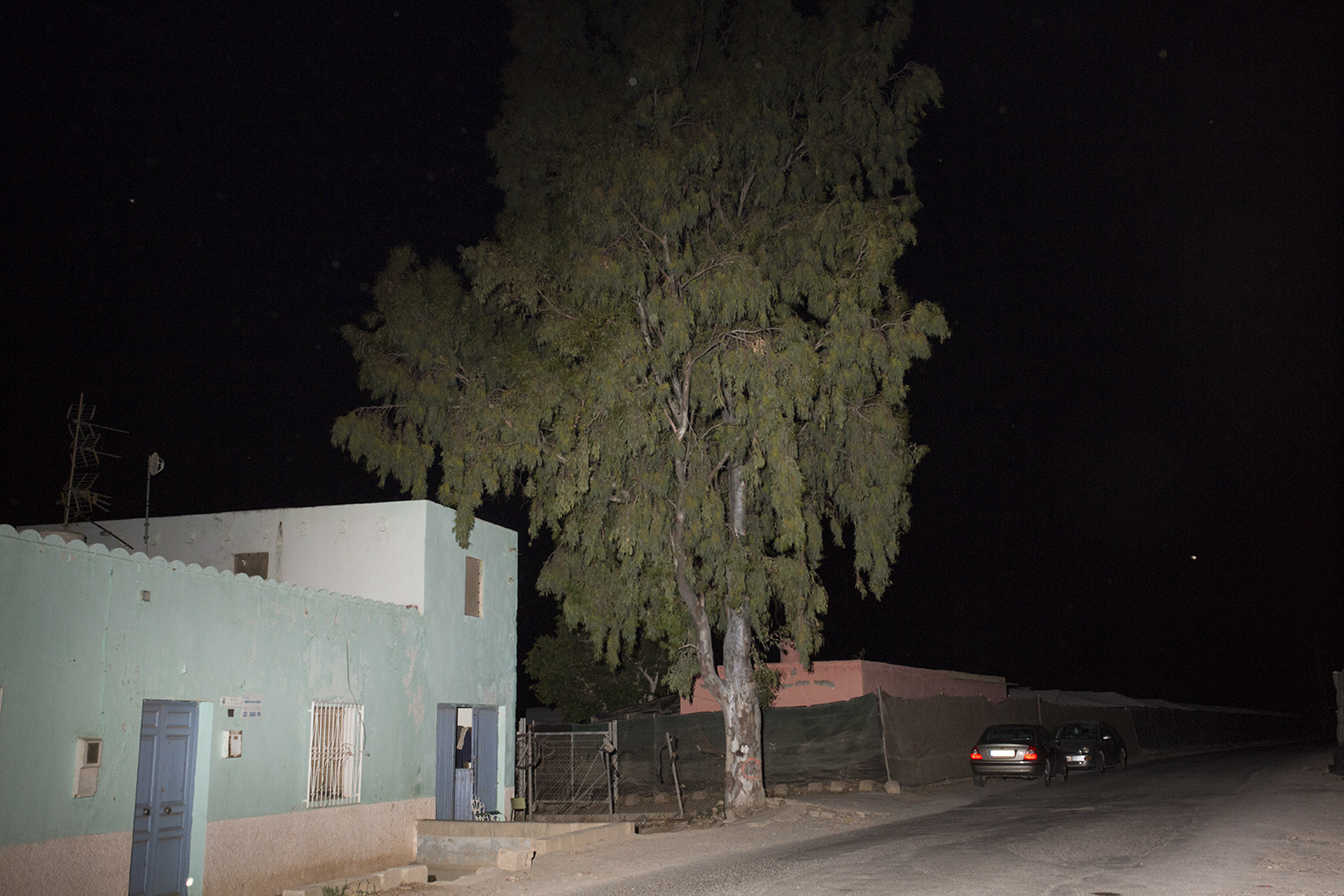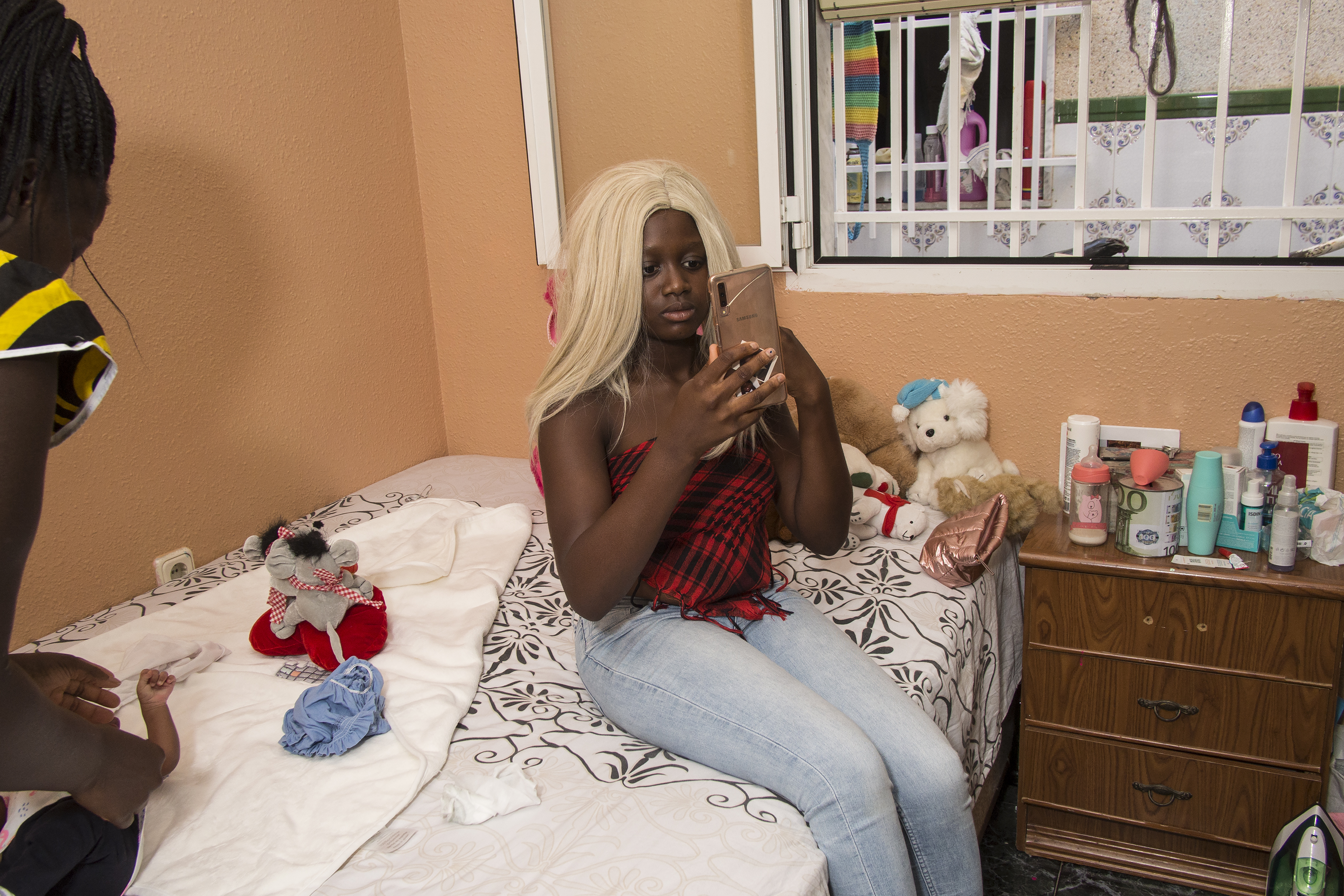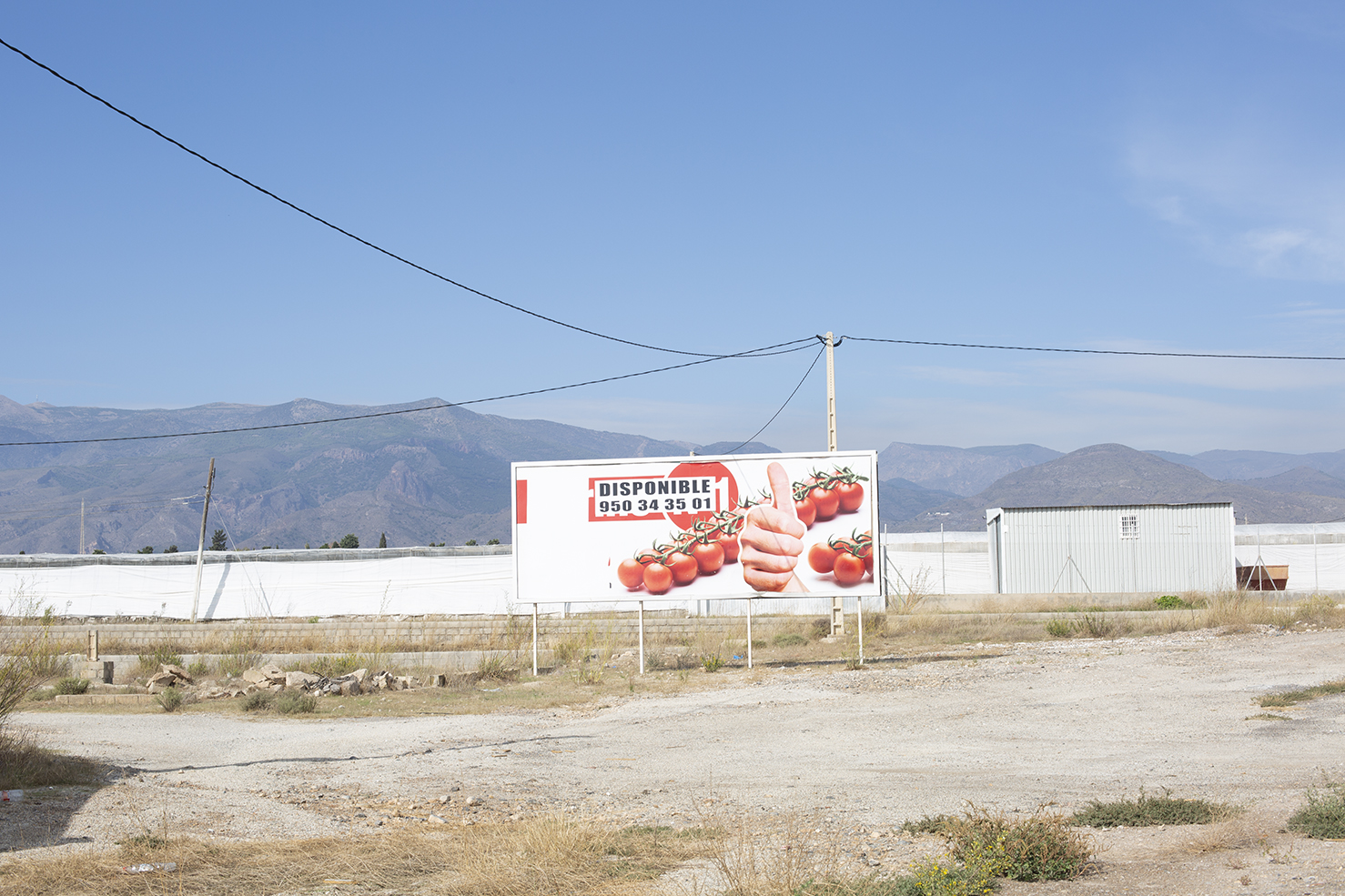 Ni un hogar sin lumbre, ni una familia sin pan
Almería, Spain. 2017-22. Upcoming


In the South-east of Spain, in the province of Almería, there is an area popularly known as "the sea of plastic", a white polythene mantle formed by a multitude of greenhouses dedicated to the mass production of out of season vegetables for export. It was in the late 1950s, with the discovery of important underground water reserves, that this model of intensive agriculture started in Almería, until then a sparsely populated desert. Today, an agricultural gold rush has transformed one of the most impoverished areas of Spain into Europe's largest greenhouse.


The coastal territory of Almería is one of the Mediterranean's maritime borders with the African continent, providing this profitable agribusiness with a majority of migrant work force. The application of lax labour and environmental policies has brought a clearly demarcated pattern of residential segregation based on ethnicity and economic activity, favouring a system of institutional racism that operates in a field of convenient invisibility. Pollution and industrial waste derived from fertilizers and plastic has a direct impact on these communities living nearby the greenhouses and packing plants, demonstrating the close link between a profit-maximizing food production system and the environmental and human harm it brings about.

In 2016, I moved to the area with the intention to develop a personal long term project about the territory, the places and the people that live in the villages and towns within this network of greenhouses.
Using a mixed approach that includes archival and history research, personal interviews and a collection of photographs, I attempt to make a portrait that represents the place and the impact of the industry of mass production of vegetables for export.




En el sureste de España, en la provincia de Almería, existe una zona conocida popularmente como "el mar de plástico", un manto blanco de polietileno formado por multitud de invernaderos dedicados a la producción masiva de hortalizas fuera de temporada para su exportación. Fue a finales de los años 50, con el descubrimiento de importantes reservas de agua subterránea, cuando se inició este modelo de agricultura intensiva en Almería, hasta entonces un desierto poco poblado. Hoy, una fiebre del oro agrícola ha transformado una de las zonas más empobrecidas de España en el mayor invernadero de Europa.


El territorio costero de Almería es una de las fronteras marítimas del Mediterráneo con el continente africano, lo que ha proporcionado a esta rentable agroindustria una mayoría de mano de obra migrante. La aplicación de laxas políticas laborales y medioambientales ha traído consigo un patrón claramente delimitado de segregación residencial basado en la etnia y la actividad económica, favoreciendo un sistema de racismo institucional que opera en un campo de conveniente invisibilidad. La contaminación y los residuos industriales derivados de los fertilizantes y el plástico tienen un impacto directo en estas comunidades que viven cerca de los invernaderos y las plantas de envasado, lo que demuestra el estrecho vínculo entre un sistema de producción de alimentos que maximiza el beneficio y el daño ambiental y humano que provoca.


En 2016, me trasladé a la zona con la intención de desarrollar un proyecto personal a largo plazo sobre el territorio y su contexto, los lugares y las personas que viven en los pueblos y ciudades dentro de esta red de invernaderos.
Mediante un enfoque mixto que incluye la investigación de archivos e historia, entrevistas personales y una colección de fotografías, intento realizar un retrato que represente el lugar y el impacto de la producción masiva de hortalizas para la exportación, así como el tejido social y sus transformaciones demográficas y culturales.